Captain Rohit Sharma - India's leader and enforcer at the World Cup
NEW DELHI: Captain Rohit Sharma has led the Indian team from the front at the 2023 ICC ODI World Cup . With his aggressive batting and astute captaincy, Rohit has guided India to the title clash unbeaten, that's 10 wins in 10 games. But the hosts fumbled in the final hurdle on Sunday, losing the summit clash by six wickets against Australia in Ahmedabad.


The runners-up finish did not erase the fact that Rohit-led India had a fantastic tournament at home.



Apparently, Rohit had informed the team management ahead of the mega event what he is planning to do as opening batter and a leader, and he had walked the talk in the long tournament.

The motto was simple yet quite complex - give the team an aggressive start and dismantle the opposition's bowling plan. And his strike rate of 125 plus in the World Cup is proof that he had achieved what he had planned to do.




Rohit was always a colossal figure in the one-day internationals -- 10,000 plus runs, three double centuries, 31 hundreds and average of almost 50. But this time it was quite different. He was not concerned about scoring big hundreds, like he is known for -- he has eight innings of 150 or above. In fact he has scored just one hundred in 11 innings, yet managed to score almost 600 runs in the tournament.

Rohit finished the tournament with 597 runs in 11 innings, the most by a captain in a single World Cup edition.

The role of aggressor means more sixes and boundaries for him and he had done it with aplomb. The 'Hitman' smoked as many as 31 sixes, another record in a single World Cup edition.
He has changed the way a batter's record is looked upon after a big tournament, not just by numbers but the way those numbers are racked up.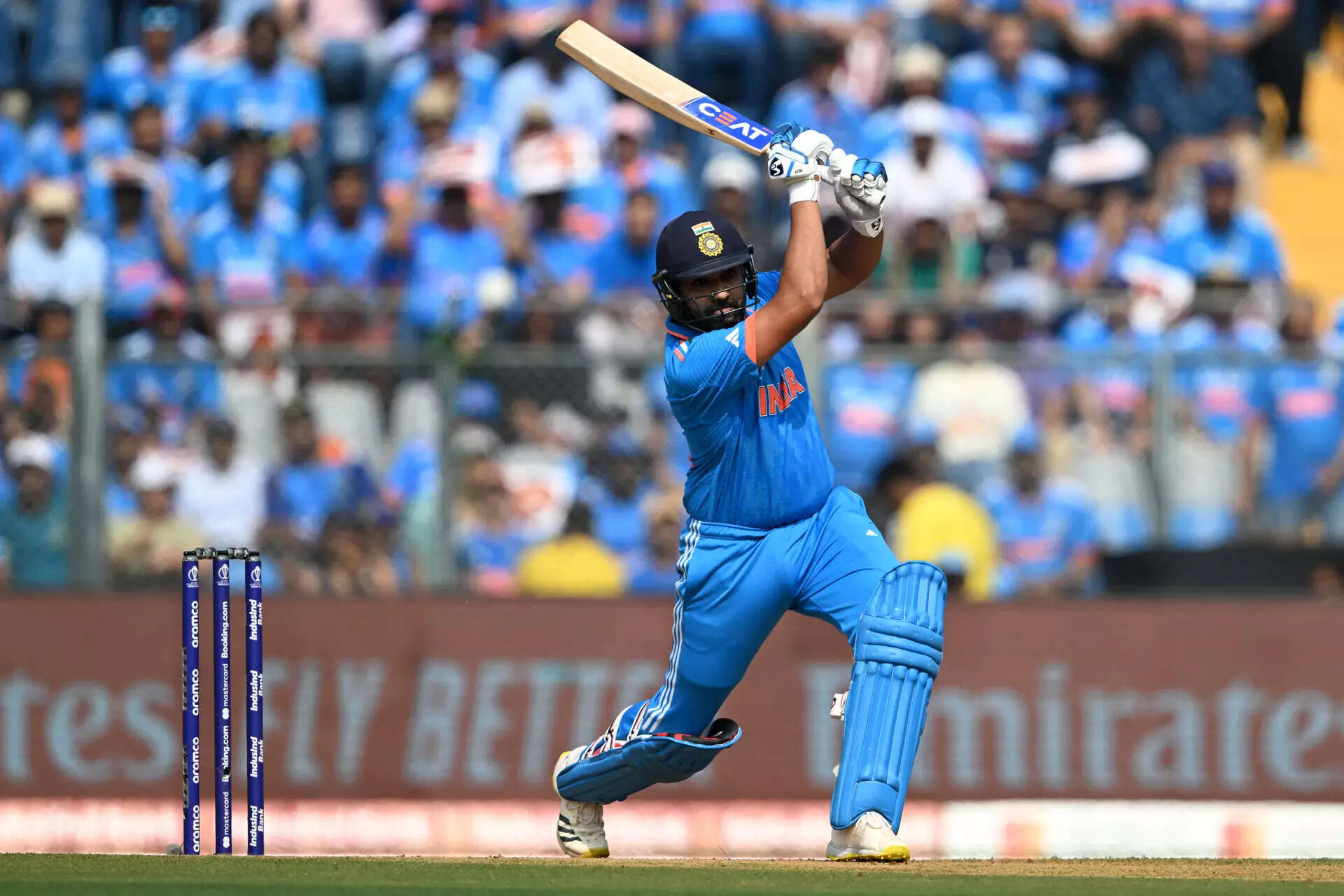 The first five matches India played, they were chasing targets and Rohit scored a super fast hundred and a quick fifty and two 40s. The next five matches India batted first and he again scored two contrasting fifties and another two quick 40s. Eight super impactful innings to lay the foundation for the likes of Virat Kohli , Shreyas Iyer and KL Rahul to exploit the situation.


Again in the final against Australia, Rohit came out all guns blazing and scored 47 off 31 balls with the help of three maximums and four fours. This in a low-scoring contest in Ahmedabad, where only nine more fours were hit by other India batters in their entire innings.



As many as six times, Rohit stitched fifty-plus opening stands in quick time to demoralise the opponents attack, including two hundred-run stands in the tournament. He added a massive 156 in just 18.4 overs with Ishan Kishan against Afghanistan. And with Shubman Gill, Rohit added 88 in 12.4 overs against Bangladesh, 71 in 11.1 overs against New Zealand and 62 in just 5.5 overs against South Africa. The duo then added 100 in just 11.5 overs in their last league game against Netherlands.

Rohit and Gill added 71 in 8.2 overs in the semi-final, leaving the Kiwis gasping for breath in the knockout contest. Experts have rightly pointed out that it was not just the hundreds hit by Kohli and Iyer, but the thrashing Rohit did early that propelled India to a match-winning total.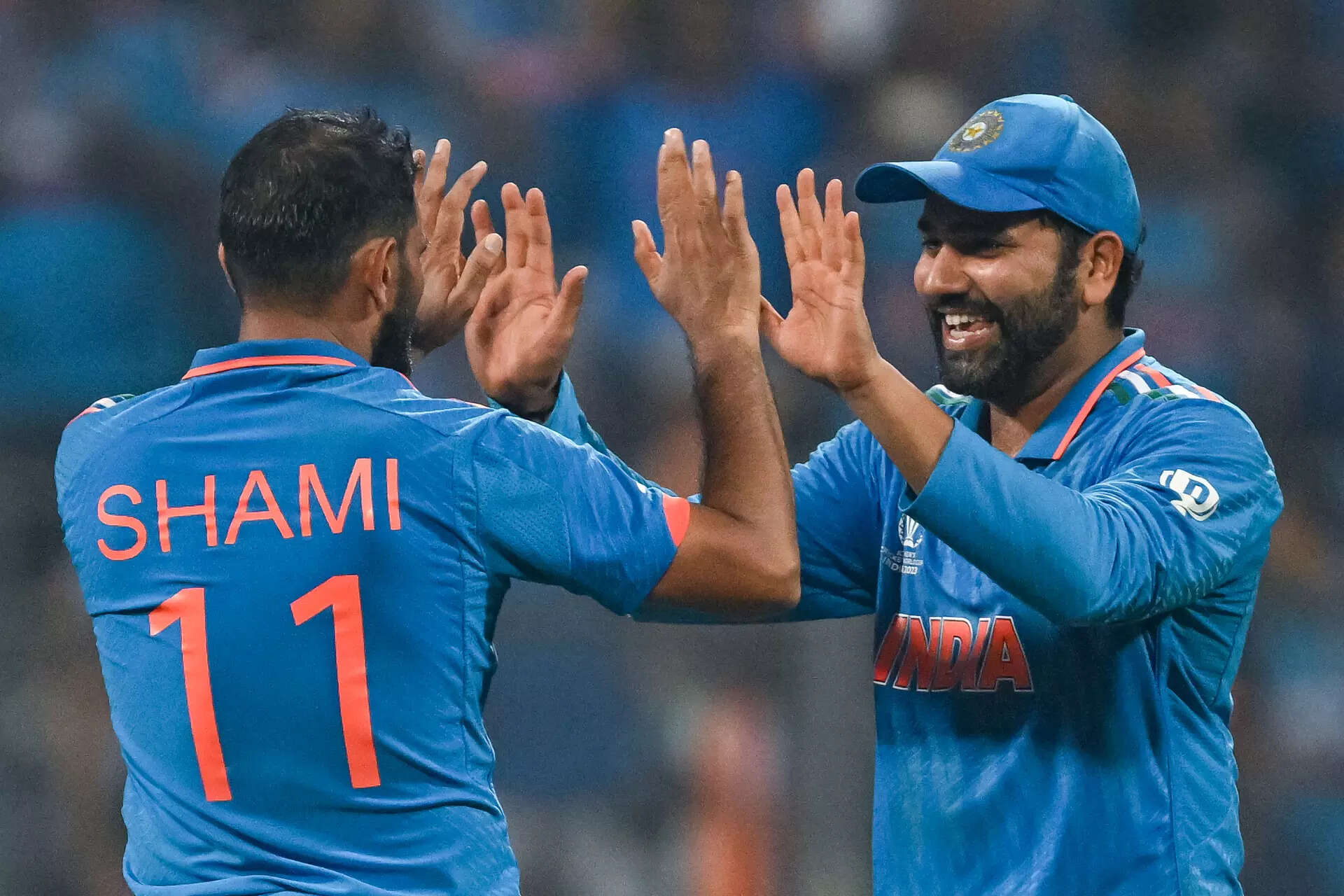 Apart from that, India played their last seven games, including the semi-final and the final, with just five specialist bowlers after an injury ruled out all-rounder Hardik Pandya . And Rohit has managed to commandeer his troop in such a way that nobody has noticed the difference. All five are among the wickets -- all in double digits, with Mohammed Shami finishing as the leading wicket-taker of the tournament with 24 scalps in just seven games.
Rohit has played the role of a leader and an enforcer to perfection in the mega event for Team India . And he has definitely come off the campaign as arguably the most 'impactful player' of the tournament.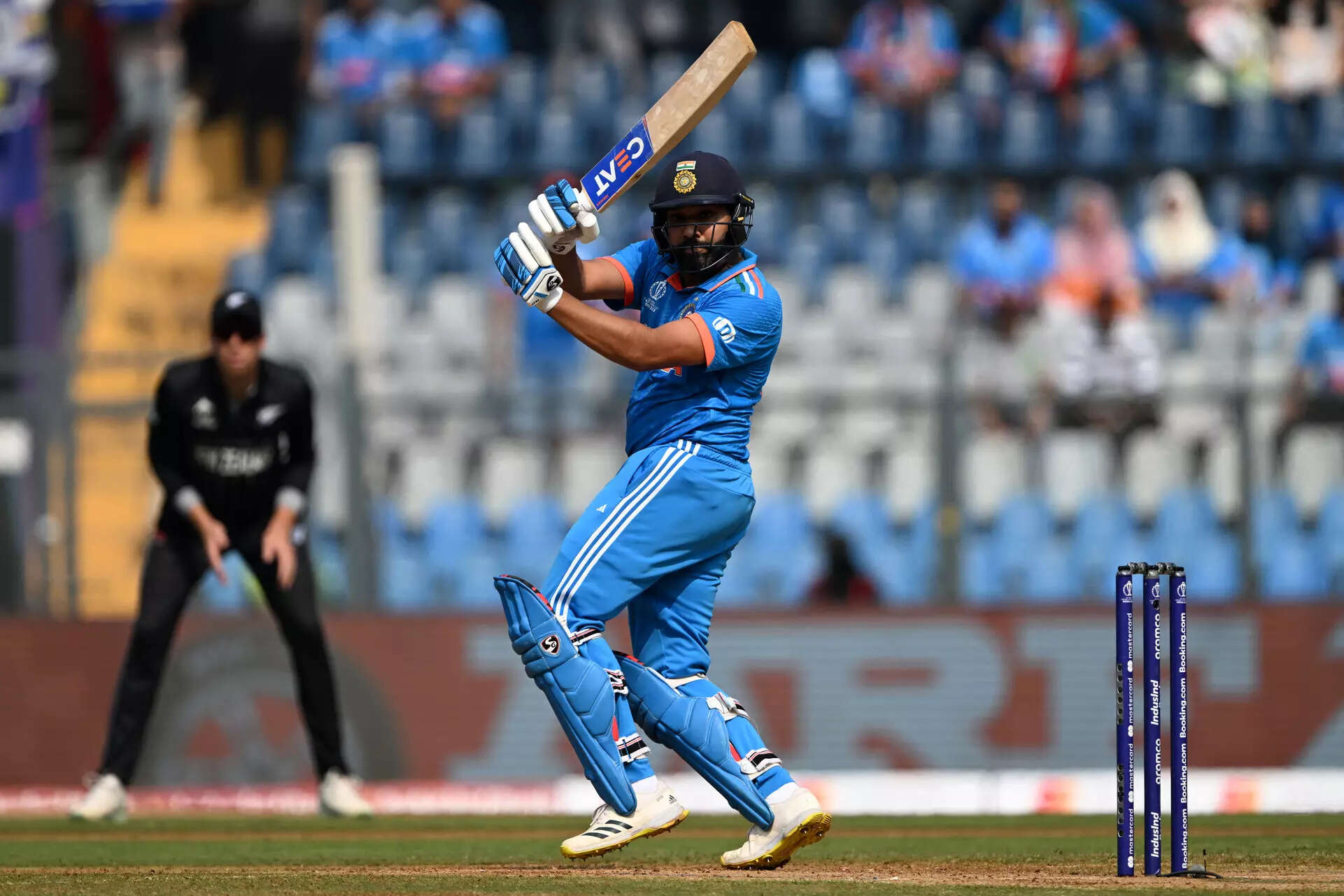 Rohit Sharma's performances in the World Cup:
Rohit @ 2023 World Cup:
M 11 | R 597 | HS 131 | Ave. 54.27 | SR 125.94 | 1x100s | 3x50s | 31x6s | 66x4s
Rohit has gone for impact rather than numbers as he preferred a 24-ball 40 than a run-a-ball 100. An aggressive Rohit was a nightmare for the new ball bowlers in the tournament as they knew that the India captain would target them from the word go. Bowlers are already on the defensive from the start and India skipper has taken full advantage of it.

Incidently Rohit started the campain with a duck against Australia in Chennai. But he redeemed himself in the second game itself, scoring 131 off just 84 balls against Afghanistan. He followed that up with another quickfire 63-ball 86 against the arch-rivals Pakistan.



Two quick 40s - a 40-ball 48 vs Bangladesh and a 40-ball 46 against New Zealand came off Rohit's bat after that. His only sub-100 strike rate, except of course his 0 in the opening match, was against England, when he scored 87 off 101 balls in a low scoring contest in Lucknow, which India won by 100 runs despite putting up just 229 for 9 batting first.


A rare failure against Sri Lanka was followed by two quick 40s and a fifty -- a 24-ball 40 vs South Africa, a 54-ball 61 vs Netherlands and a 29-ball 47 against New Zealand in the semi-final. He then played on a completely different pitch in the final, scoring 31-ball 47 when no India batter, with double digit scores, managed a strike rate of 86.

READ ON APP