World Cup: Sobering end to India's thrilling campaign
AHMEDABAD: Moments after India's crushing defeat in the World Cup final broke a billion hearts, head coach Rahul Dravid was trying to collect his thoughts and put into perspective the hurt he and his boys were feeling.

For two years, Dravid and skipper Rohit Sharma had prepared exactly for this moment. However, it all went wrong as India faltered at the final step to extend the search for an ICC trophy into its 11th year.
Dravid was, however, all praise for Rohit, who was seen holding back tears as he walked off after Glenn Maxwell hit the winning runs.


"He's been an exceptional leader," Dravid stressed. "Rohit's really led this team fantastically well. I think he's certainly got the dressing room. I just think he's given so much of his time and energy in the dressing room to the boys. He's always been available for any of our conversations. Sometimes there's been a lot of planning. He's always committed to those things. He's given a lot of his personal time and energy into this campaign."

There was criticism on social media and on some platforms about the shot Rohit played to get out to Maxwell in the Powerplay, but Dravid praised his attacking, fearless approach throughout the campaign.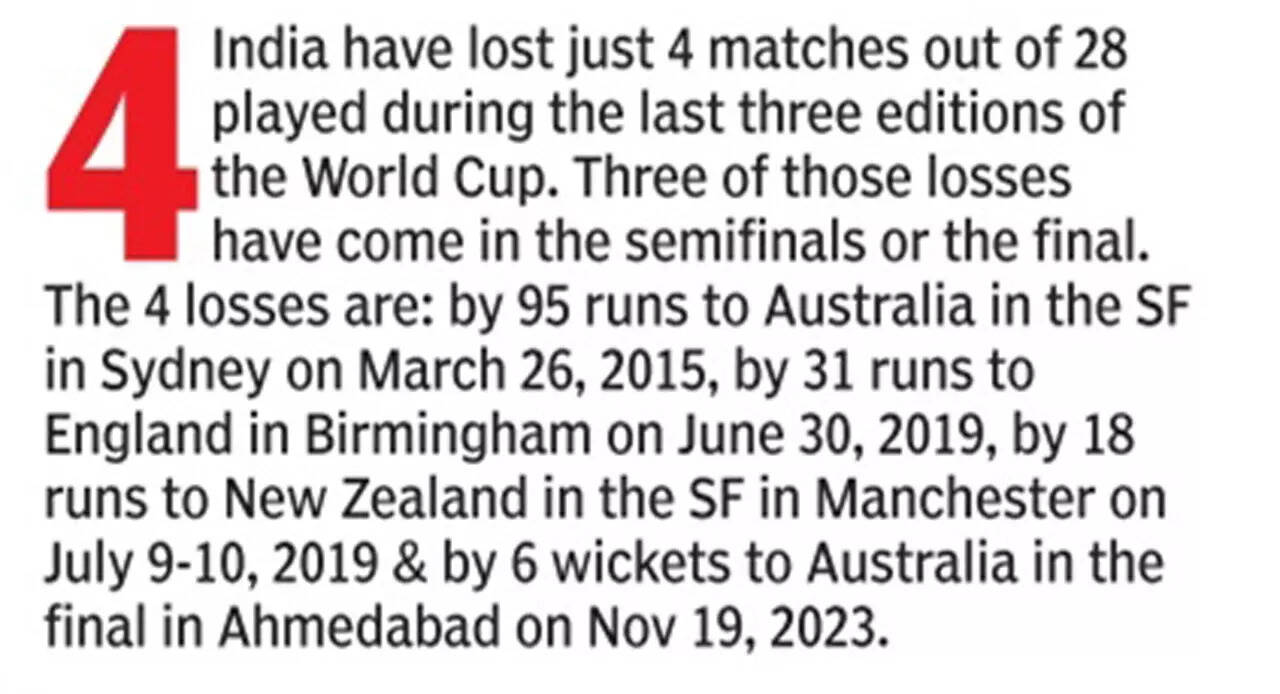 "I thought the way he batted and set the tone for us was fantastic. We knew that we wanted to play a certain way. We wanted to play a positive, attacking brand of cricket. And he was very committed to doing that. And he wanted to lead by example. And I thought right through the tournament, he was quite superb. I just can't speak more highly of him as a person and leader."
Most of the nation's cricket lovers would understandably feel crestfallen for a few days. Tearful fans making a beeline for the exit outlets of the Stadium on Sunday once it was clear that India would lose - and not wait to applaud their team one last time for the joy they have given over a heady six-week campaign - just did not sit right.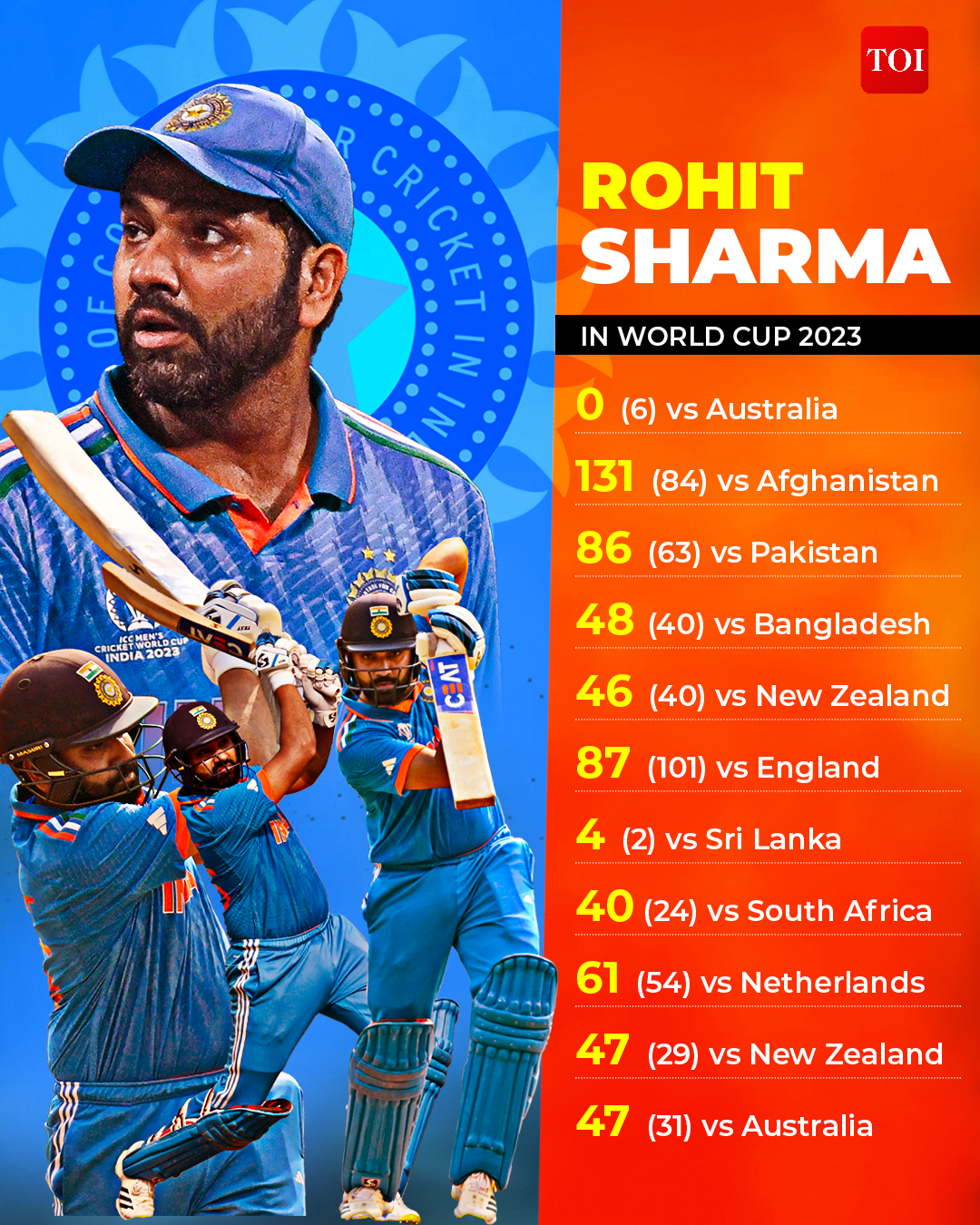 Dravid said he understood the emotions of fans but also appreciated the privilege of playing in front of packed galleries across nine cities. "There will be disappointment. There is more disappointment in our dressing room than anywhere else, but I think they got to watch the Indian team play and have a fantastic campaign.

"We are truly grateful for the kind of support that we received. Every single venue we went to was packed. And I thought the team did well and entertained the fans.


"So, while there may be some disappointment today, I think there's a lot of joy that this team has given to the people over the last two months. There's no doubt that the fans of the subcontinent are truly great fans. They make this game the great game that it is. What would we do without the fans in the subcontinent?"

Rohit at 36 and Kohli at 35 would probably have played their last ODI World Cup . There will be obvious disappointment for the duo, and also the leading wicket-taker of the tournament, Mohammed Shami , who is 33.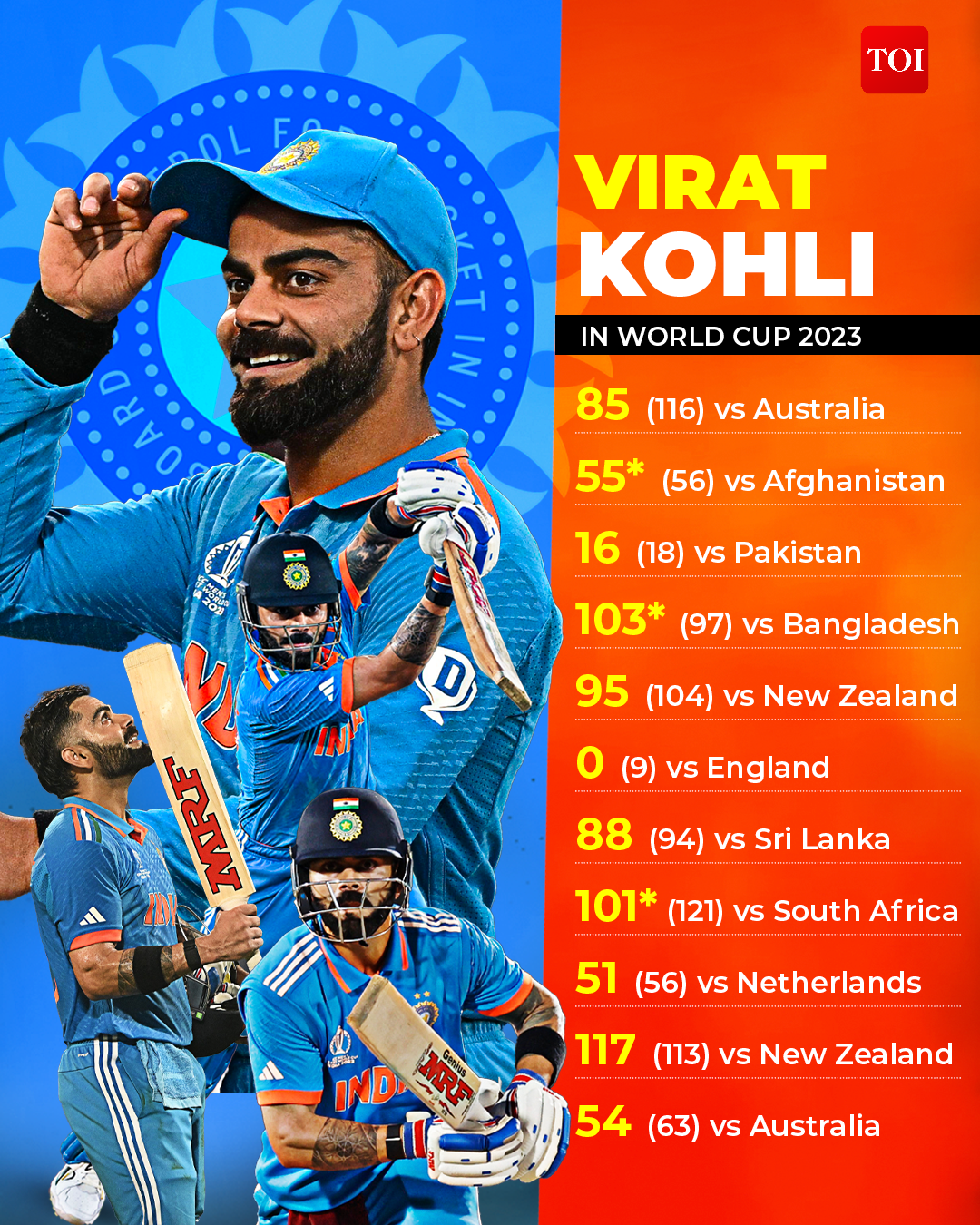 Asked to gauge the heartbreak of the dressing room, Dravid said, "It was tough to see as a coach, because I know how hard these guys have worked, the sacrifices they've made. You get to know these boys personally. But that's sport. It can happen. And the better team won. We'll learn from it and move on as will everyone else. That's what you do as sportsmen. You have some great highs in sport, and you have some lows. If you don't put yourself on the line, you don't put yourself in games like these, you don't experience the great highs or the great lows."
READ ON APP