ICC World Cup 2023: Unfortunately, on important days, we have not played to our ability, says head coach Rahul Dravid
Coach Rahul Dravid says he has not decided on future yet

AHMEDABAD: One could almost see the tears in the eyes of head coach Rahul Dravid, as hard as he tried to hide them. However, he was pragmatic enough to admit that his boys had lost to a better side. "Whenever we tried to build and accelerate, we lost a wicket and hence we could not push on," was his assessment on why the team got only a middling 240 all out on a dry surface.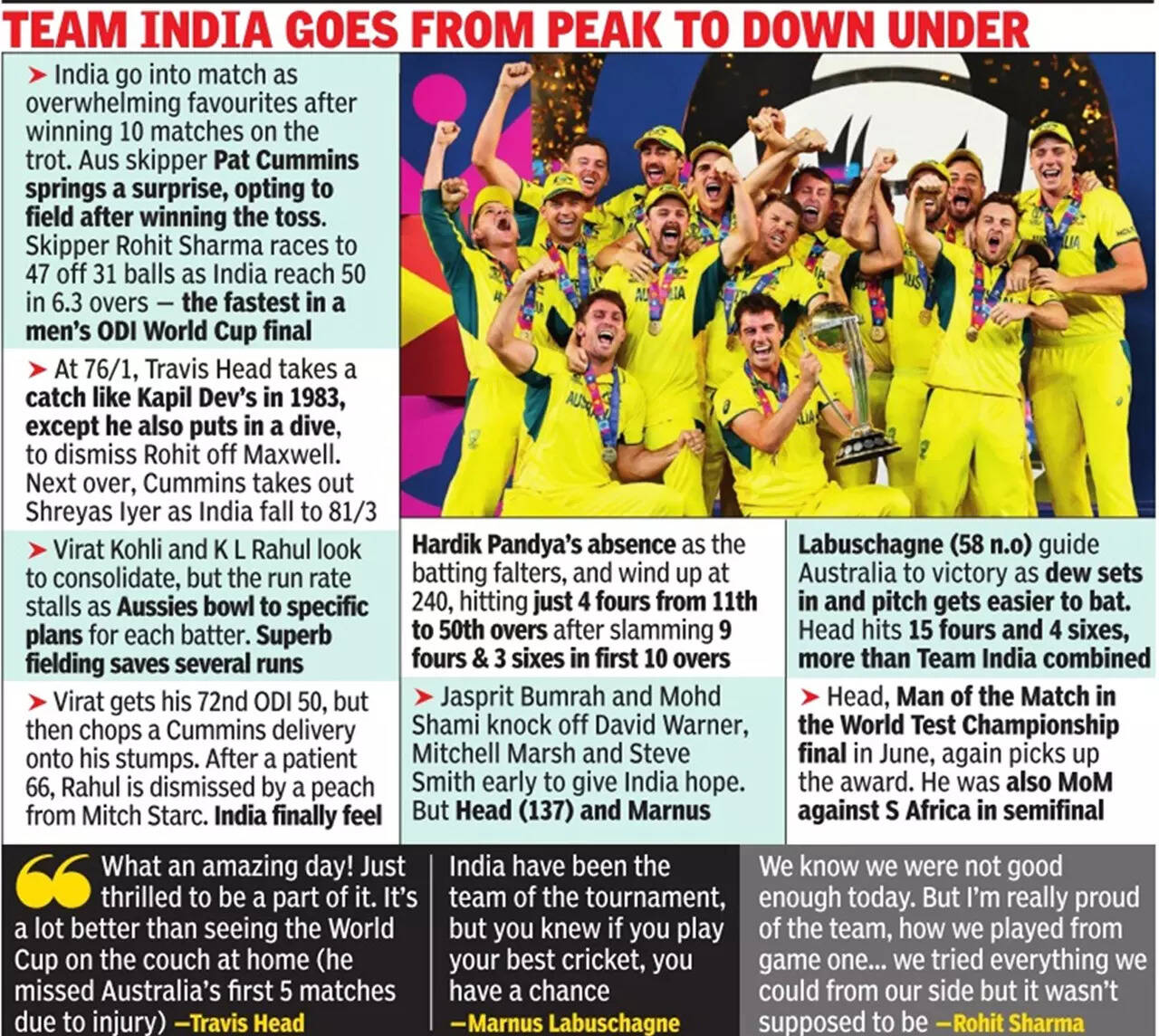 He also dismissed suggestions that the team tends to gets too timid in important games and hence loses. "I don't think we were scared today. We were 80 for 2 after the first powerplay. Unfortunately, on important days, in important events, be it Adelaide (T20 WC semis), Oval (WTC final) or today in Ahmedabad, we have not played up to our ability which can happen in sport."
He also refused to discuss what the future holds for him and whether he wants to take up the job to coach India again as his two-year contract ended on Sunday after the final. And if he does coach India again, will it only be for the red ball assignments? "I don't think I have given it a thought to be honest. I will need more time to think about it."








Rahul Dravid also said there is a lot of sadness in the dressing room after the defeat, but he wanted the boys to savour a fine campaign after the dust settles. "There is hurt and sadness, but the sun will come up tomorrow. This is what sport teaches you. You experience great highs and crushing lows and must be prepared to accept both."

READ ON APP