Newlyweds Parineeti Chopra and Raghav Chadha Delay Wedding Receptions and Honeymoon: Reports
Newlyweds Parineeti Chopra and politician Raghav Chadha have made a unique decision, opting to forgo their honeymoon and postpone their planned receptions. This choice comes as a result of their demanding work commitments and the impending start of religious ceremonies, known as "shraddhs," commencing on September 29.


Initially, the couple had intended to host grand receptions in three major cities: Delhi , Chandigarh , and Mumbai. However, recent reports suggest that all these celebratory events have been deferred to a later date. Moreover, intriguingly, it appears that Parineeti is contemplating a significant relocation to Delhi.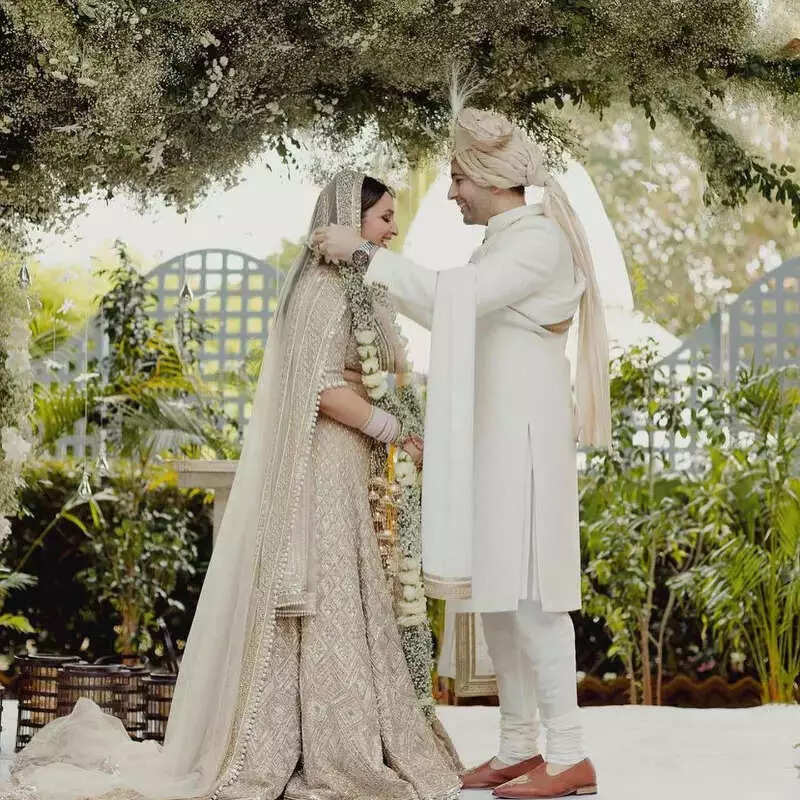 In this new chapter of her life, the talented actress seems eager to partially establish her base in Delhi while continuing to make trips to Mumbai for her professional pursuits. This decision reportedly fills her with contentment. Parineeti Chopra and Raghav Chadha embarked on their marital journey with a picturesque wedding ceremony held on September 24 in the enchanting city of Udaipur .

The intimate gathering witnessed the presence of close family members and friends, who celebrated the union of these two individuals. Meanwhile, concerning her career, Parineeti, who took a well-deserved break for her wedding festivities, is now poised to return to work. She will immerse herself in promotional activities for her upcoming film, ' Mission Raniganj ,' where she shares the screen with the renowned Akshay Kumar .

In contrast, Raghav Chadha will soon be occupied with the responsibilities of the winter session of Parliament , scheduled to convene between November and December. Their unique blend of personal and professional commitments reflects a balanced approach to their life together, promising a fulfilling journey ahead.

READ ON APP