Drake Reveals New Face Tattoo: A Familiar Arabic Phrase from His Roots
Drake recently got a new tattoo on his face, seen in pictures over the weekend. Some Arabic script was noticed above the rapper's right eyebrow. Photographer Brent Kore posted an image of Drake's new face tattoo on his Instagram Stories on Saturday (Nov. 18), showing the phrase "miskeen" in an arch over Drake's eye.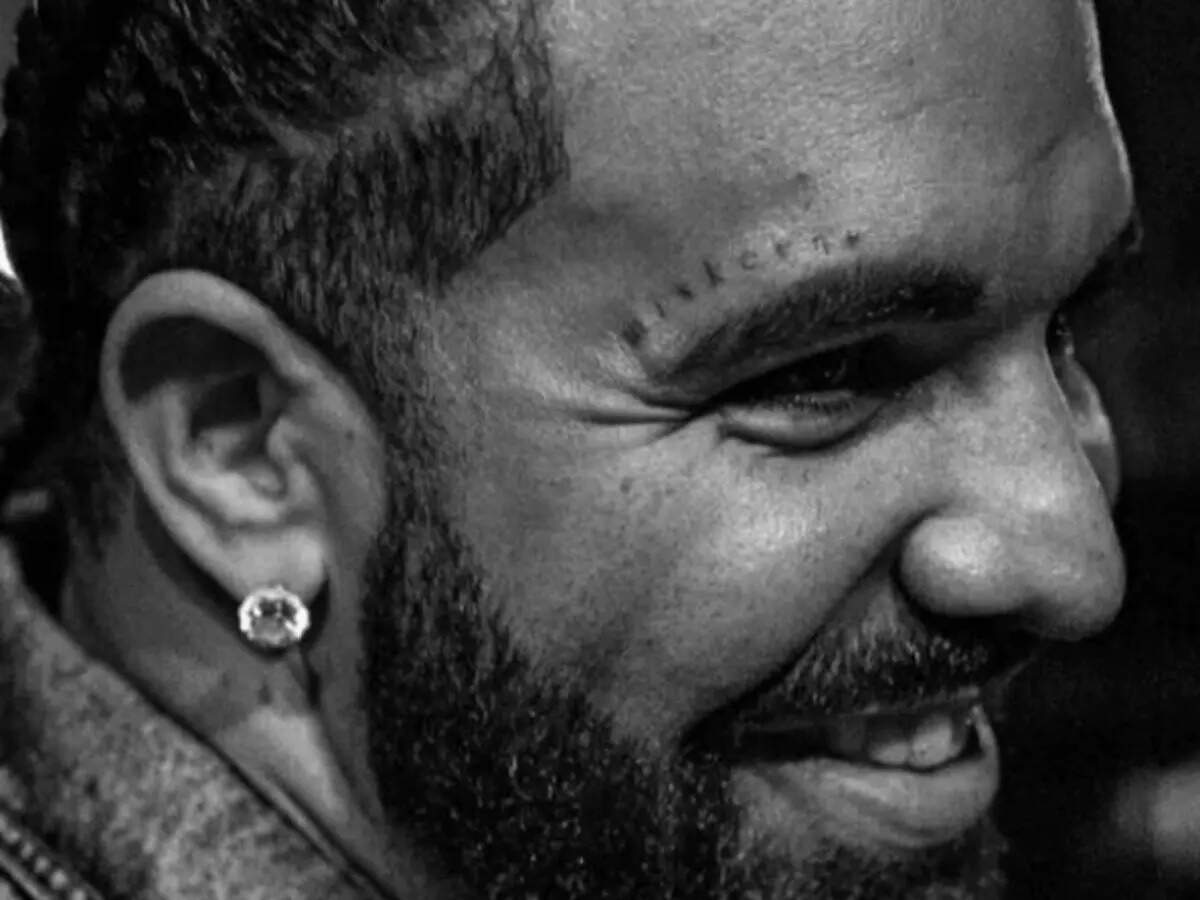 The expression originates from the Arabic term "miskin," often used in Drake's extensive Somali community in Toronto. It generally means "misfortunate" or "poor," with the University of Toronto magazine interpreting it as "a pathetic person or situation." Drake hasn't yet shared a picture or discussed the significance of his new tattoo at the time of writing.

He added another tribute to his face, which joins the homage the 6 God got last summer. It represents his mother, Sandra Gale, with her initials, SG, placed under his left eye.


At the 2023 Billboard Music Awards, Morgan Wallen came close to breaking Drake's all-time record of 12 trophies in one night from 2019, securing 11 awards. However, Taylor Swift managed to clinch 10 wins that evening, tying with Drake for the most BBMA wins at 39 each. Drake continued his dominance by claiming the top rap artist award for a fifth time, adding to his record, alongside the top rap tour (his second win), top rap album for "Her Loss," and top rap song for the successful collaboration with 21 Savage titled "Rich Flex."


Drake dropped the Scary Hours 3 EP last Friday, which includes six new tracks added to the latest version of his recent album For All the Dogs.

(With AI Inputs)

GENZ News is the ultimate destination for the trend-savvy generation! Stay on top of the GenZ news with India's first and the only product for GENZs

READ ON APP