Snoop Dogg , the iconic American rapper known for his laid-back style, recently surprised his fans when he posted a hilarious video on Instagram. In the video, he playfully poked fun at various outfit choices, including some outrageous fashion moments of Uorfi Javed , a rising Bollywood actress.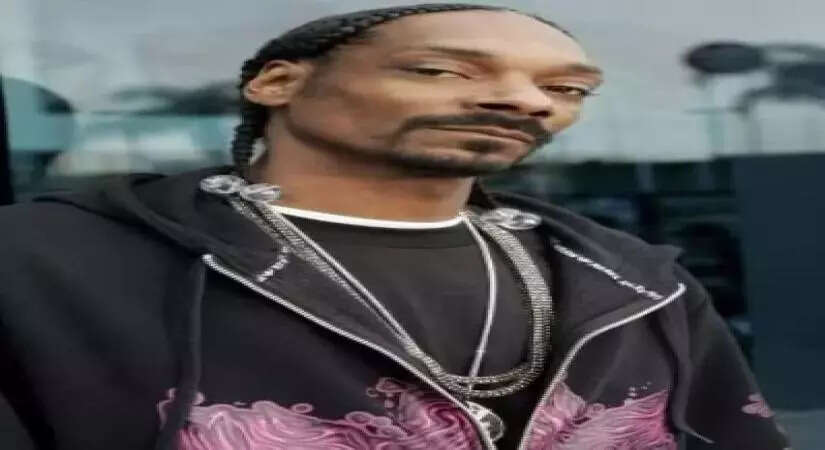 Snoop Dogg captioned the video, "Fashion 🤔 🤷🏾‍♂️😂". The clip quickly caught the attention of Uorfi , who responded with a light-hearted comment, "Lol that's me," creating quite a buzz on social media.
Uorfi Javed, known for her unconventional fashion choices, has been making waves in the entertainment industry. She began her career with television dramas like "Yeh Rishta Kya Kehlata Hai" and " Kasautii Zindagii Kay. " However, it was her appearance on " Bigg Boss OTT" that propelled her into the limelight. Uorfi later joined the 14th season of the reality TV show "Splitsvilla" as a Mischief Maker.
What sets Uorfi apart is her fearless approach to fashion. She frequently steps out in daring and sometimes eccentric outfits, which often draw sharp criticism from online trolls. Yet, she remains undeterred by the negativity, choosing to stay true to herself and her unique style. In a candid interview on a popular podcast hosted by Ranveer Allahabadia , Uorfi addressed the hate she receives, acknowledging that it can be hurtful but emphasizing that she won't change who she is.
Apart from her fashion choices, Uorfi Javed has also been in the spotlight for her high-profile outings. On the occasion of Ganesh Chaturthi , she was seen visiting Mumbai's Siddhivinayak temple with Pratik Sehajpal. The pictures and videos of the duo garnered significant attention on social media, with Pratik opting for an elegant striped yellow kurta while Uorfi looked stunning in traditional red attire.
The actress's unique fashion sense has garnered her a devoted following, and it even reached the radar of international rapper Snoop Dogg. Sharing his playful video, Snoop Dogg captioned it with the word "Fashion," along with amused and laughing emojis, showing his appreciation for Uorfi's distinctive style.
But Uorfi's fashion adventures don't stop there. Recently, a creative American digital creator named Chang Hee Kim recreated one of Uorfi's signature looks—her jeans-as-a-top ensemble. The video featured Chang Hee Kim mimicking her style and even doing a playful catwalk in his room. In the caption, he humorously mentioned, "Even my cat didn't approve."
Despite the occasional trolling, Uorfi Javed remains resolute in her fashion choices. In a previous interview with The Times of India, she explained her perspective on dressing uniquely, stating, "Whatever I do, I do for myself because all of us want to look and feel good. And if people get provoked by a dress, then there is a problem there... they need help."
In recent times, prominent names in the Indian fashion industry have applauded Uorfi's bold and unapologetic style. She was invited to the store launches of renowned designers like Amit Aggarwal, Shantnu and Nikhil, Gaurav Gupta, and Abu Jani Sandeep Khosla, who have all appreciated her individuality and embraced her as a muse for their creations.
GENZ News is the ultimate destination for the trend-savvy generation! Stay on top of the GenZ news with India's first and the only product for GENZs.