Chic And Classic: Rosie Huntington-Whiteley's Fashion Chronicles Of 2023
Rosie Huntington-Whiteley , the epitome of timeless elegance, continues to captivate the fashion world with her impeccable style, effortlessly marrying classic elements with a modern edge. This year, she graced various events, leaving a trail of awe-inspiring looks that perfectly embody her unique fashion philosophy.


Paris Fashion Week witnessed Rosie's show-stopping appearance at Mert Alas' Seventy One gin party. Draped in a black Valentino ensemble, she effortlessly blended the classic with the contemporary. The oversized black blazer, casually thrown over her shoulders, paired with a dazzling diamanté bra and a flowing black maxi skirt, radiated the glitz and glamour of the event.


In Milan, Rosie's ethereal presence at the Dolce and Gabbana show turned heads. Wearing a white mini blazer dress, complemented by white stockings and translucent heels, she added a cream handbag for a touch of sophistication, creating a vision of timeless elegance.



The red carpet at the Fast X premiere was Rosie Huntington-Whiteley's stage for Hollywood glamour. Adorned in a black Dolce and Gabbana dress with corset detailing, she paired it with black gloves, matching stockings, and a mini bag, exuding classic allure.


A night out in London showcased Rosie in a drop-dead gorgeous black Valentino dress with a butterfly cut-out across her chest, seamlessly transitioning into a choker. With a chic bun up-do, she turned heads, setting the town on fire.



Cannes also witnessed Rosie's fashion prowess as she graced the 'Asteroid City' film premiere in a Fendi Couture gown. The minimalist yet stunning white evening gown with a thigh-high split showcased her timeless taste and undeniable elegance.


In June, Rosie celebrated the launch of her brand, Rose Inc., in Los Angeles. Creatively directed by Kim Kardashian , she wore a nude two-piece by Dolce and Gabbana, proving that simplicity can be the epitome of sophistication when paired with minimal strappy sandals.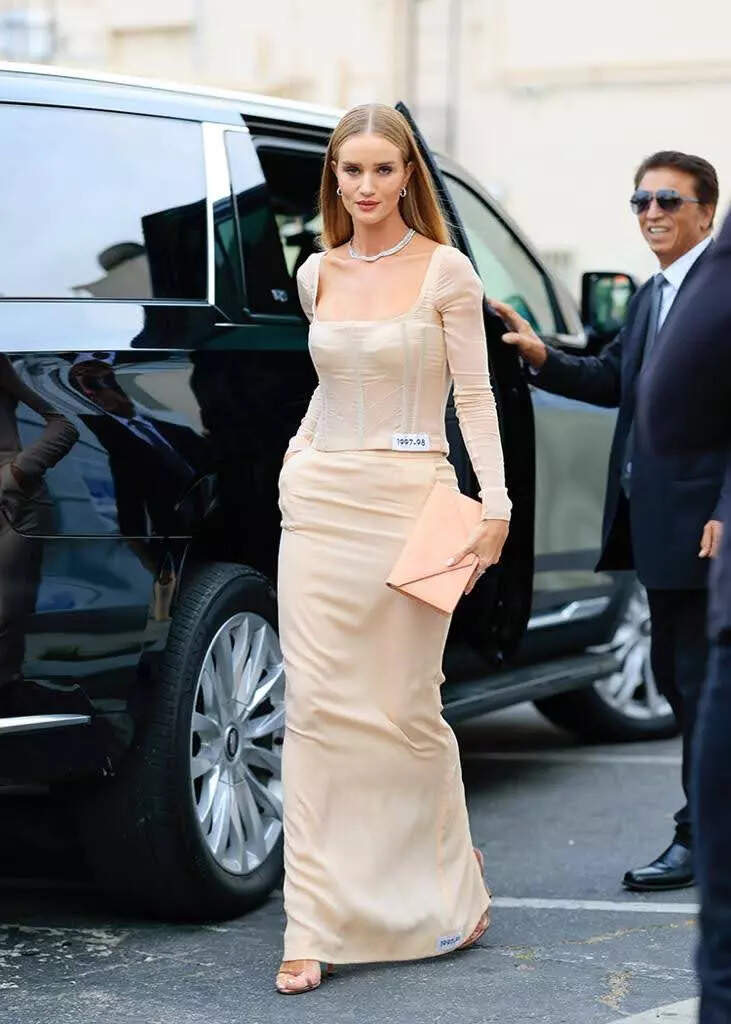 Rosie Huntington-Whiteley concluded her fashion parade with a selfie series in true LA style. Showcasing a soft blue Alaïa sheer bodysuit, matching draped skirt, and trousers from the label's spring 2023 collection, Rosie demonstrated her ability to effortlessly embrace contemporary trends while staying true to her timeless style.
GENZ News is the ultimate destination for the trend-savvy generation! Stay on top of the GenZ news with India's first and the only product for GENZs.
READ ON APP