Samantha Ruth Prabhu Fuels Speculation of Reconciliation with Naga Chaitanya by Unarchiving Wedding Photos
In a surprising turn of events, Samantha Ruth Prabhu , the renowned Indian actress, has triggered rumours of a potential reconciliation with her former husband, Naga Chaitanya . Their high-profile divorce announcement back in October 2021 sent shockwaves through the entertainment industry, leaving fans in disbelief. Samantha had even hinted at the less-than-amicable nature of their separation.
Now, nearly two years after their divorce, Samantha's recent actions on social media have set tongues wagging.

One keen-eyed fan, scouring through Samantha's Instagram account, noticed a significant change. They observed that Samantha had begun unarchiving photos of her wedding with Chaitanya, a move that had initially taken place shortly after the divorce announcement. Speculation erupted over whether this move signalled a potential reunion between the two stars, especially since Naga Chaitanya was reportedly dating Sobhita Dhulipala at the time.




The fan, taking to Reddit to share Samantha's actions, posted, "Samantha has slowly been unarchiving all her posts with Naga Chaitanya. Are they back together? Is Sobhita out of the picture?" However, reactions from netizens were mixed. While some believed it might be a sign of reconciliation, others thought it was Samantha's way of finally accepting the reality of their separation and moving forward in her life.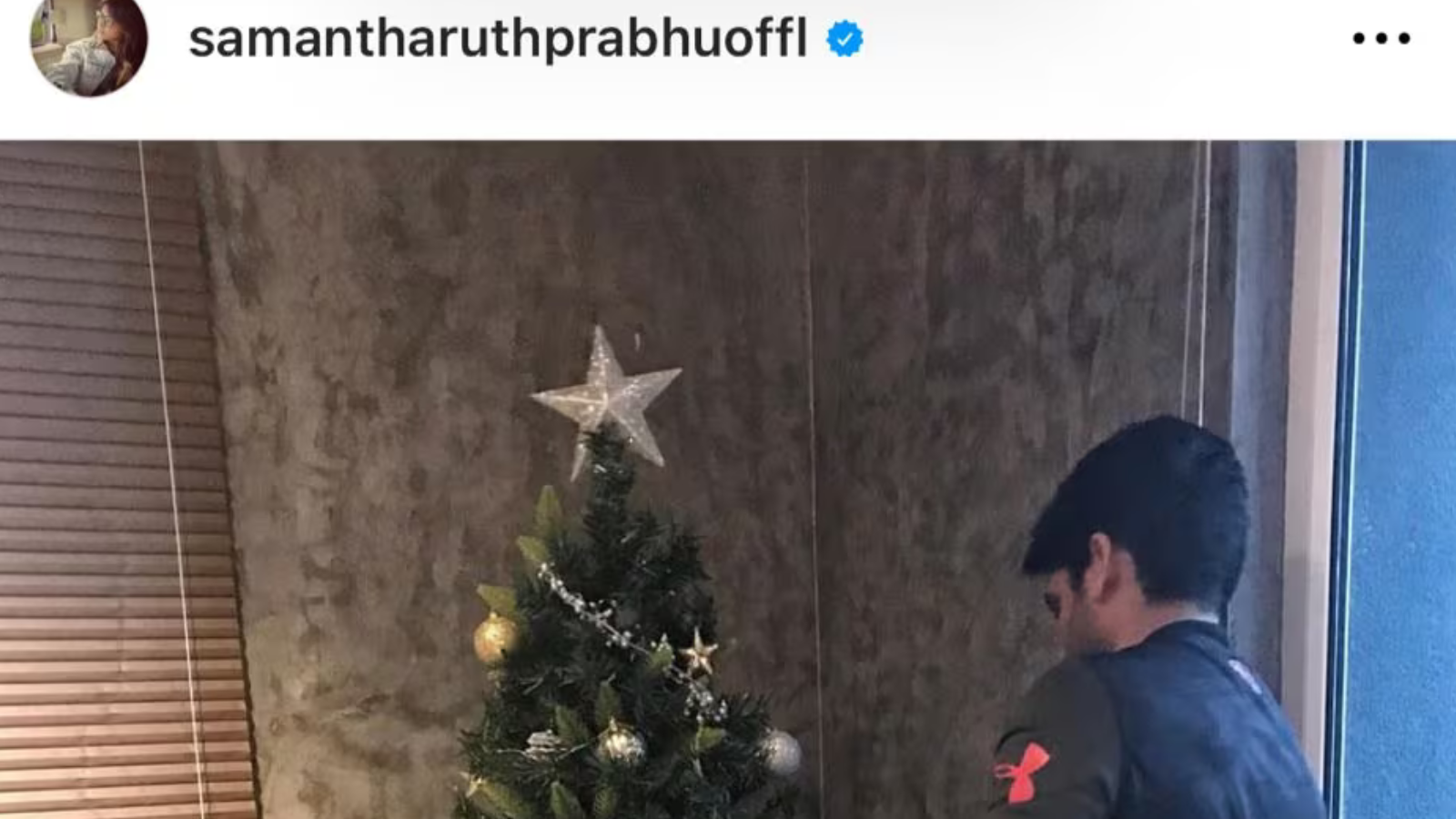 One Reddit user commented, "Nope, she is beginning to accept it and finally move on." Another remarked, "I don't know, but that's a very cute picture!"
This intriguing development follows Samantha's decision to unarchive several photos of her and Chaitanya on her official Instagram account. The couple, who had been together for nearly four years, were once considered one of Tollywood's power couples.
Last year, Naga Chaitanya addressed his prolonged silence regarding the divorce and explained his reluctance to discuss it further. Speaking with ETimes, the 'Laal Singh Chaddha' actor stated, "Whatever both of us wanted to say, we both put out a statement regarding that. That's what I have always done with my personal life anyway. Things that I feel are crucial to be shared and put out, I do inform the media about it, whether it's good or bad. I come out, tell the people about it through a statement and that's it. In our case, Samantha has moved on, I've moved on and I don't feel the need to inform the world about it, more than that."

The unexpected move by Samantha Ruth Prabhu has left fans and the media eagerly awaiting any further developments in this intriguing relationship saga.

READ ON APP